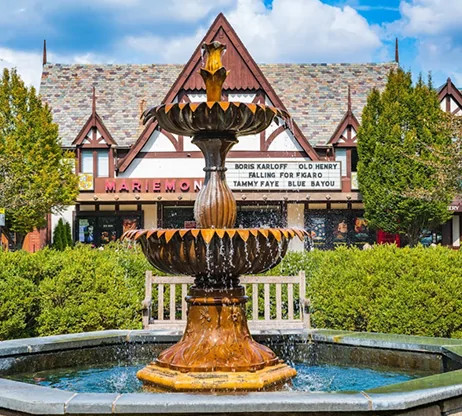 In the center of it all is the Mariemont Village Square which is the site of local restaurants and small businesses including a unique toy shop and a historic theatre that shows independent and foreign films. During the warmer months, Mariemont comes to life as you will find the best outdoor dining options, concerts and movies in the parks, joggers and cyclists on the paths and kayakers in the water.
Mariemont's small-town character, safe community and award-winning schools makes this village a highly coveted area for families.
Mariemont is nestled along the Little Miami River, on the east side of Cincinnati and just fifteen minutes from downtown. Many residents of Mariemont describe it as having a "Mayberry feel" right outside of the city; an oasis of calm beyond the hustle and bustle of downtown and Hyde Park. Visitors will immediately notice the tree-lined streets, Tudor-style buildings, historic charm and small-town feel. Just under one square mile in size with a relatively flat terrain, Mariemont is perfect for people who enjoy walking everywhere.